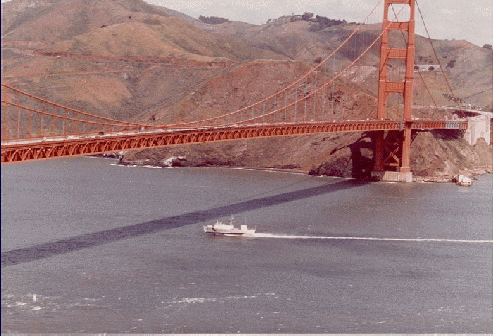 Under the Golden Gate Bridge.
In Coast Guard colors.
About noon some date from 16 April to 29 April 1975
Viewed from the south east.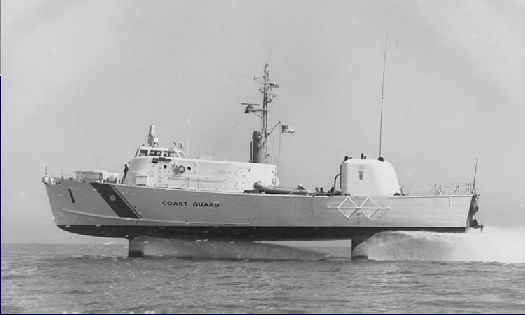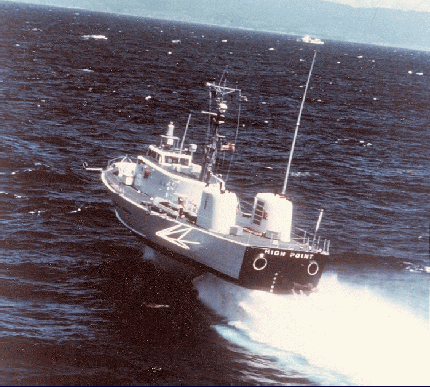 Other Coast Guard photos, Unknown where, When between 4 April 1975 and 5 May 1975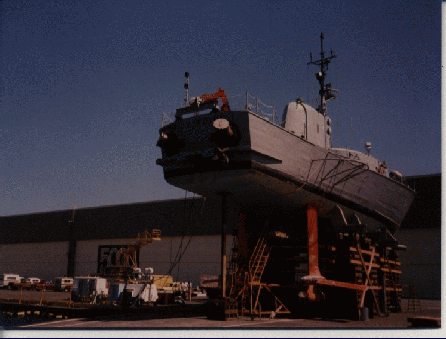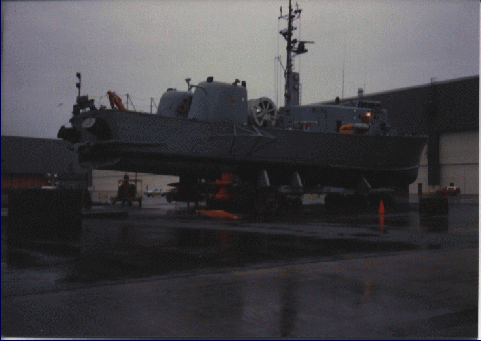 Both photos after about 1980, Note large winch just aft of house and "step" at stern just above waterline.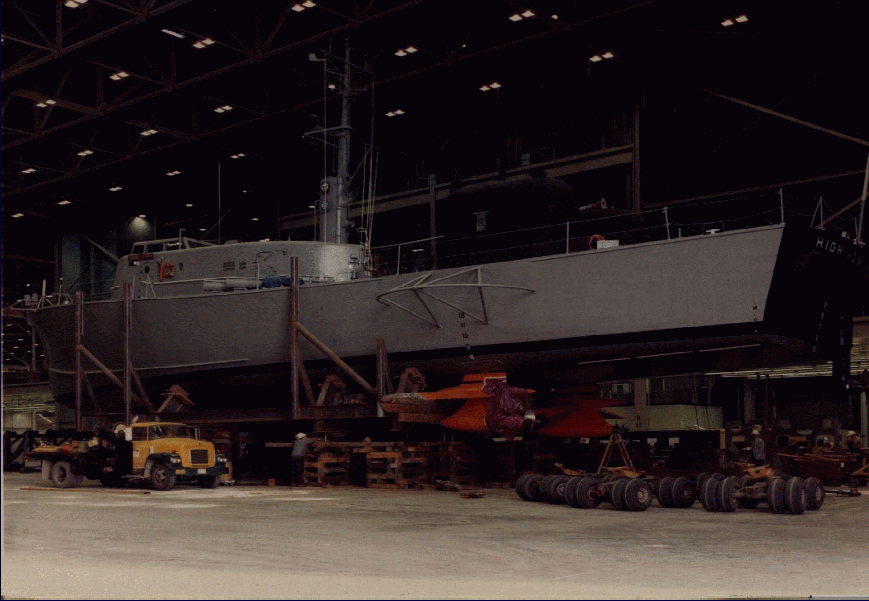 This is a bout a 2 ton truck!!

I call this foils up, After 1971 (mod-1 Nacelles) before about 1978 (no DTAS equipment).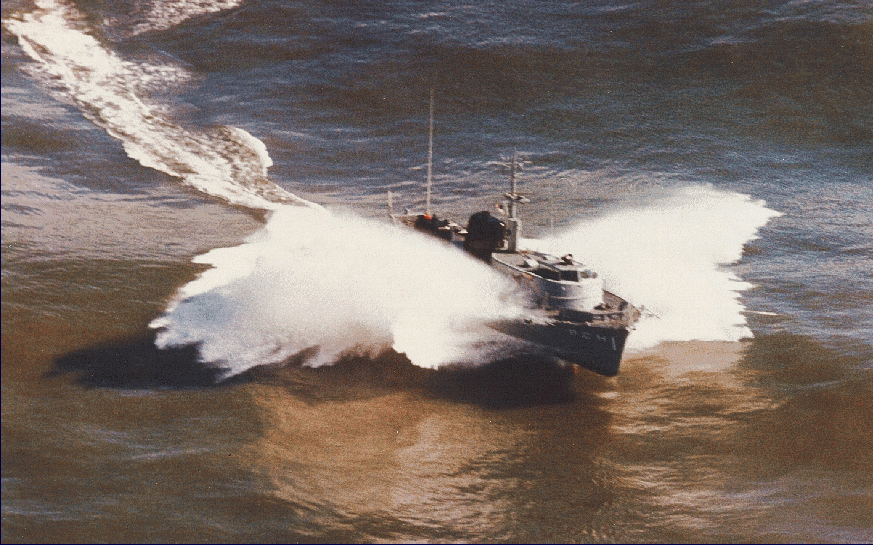 This is an "E Ticket Ride" across the Columbia River Bar (the most dangerous bar in the U.S. a.k.a. Graveyard of the pacfic also where the U.S.C.G. rescue boat training is.) This is about 1971 to about 1978